Canva is highlighting their Photo Collage feature that lets you create picture layouts with more than one image. Most of their templates for Photo Collages have around 4 images each, as can be seen in the figure below.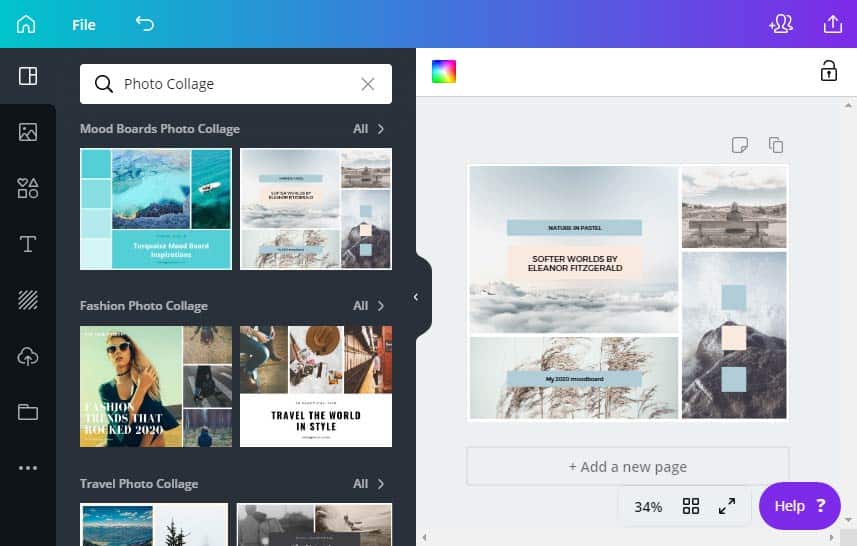 A mailer from Canva suggested creating such photo collages to accompany blog posts:
Did you know posts with several photos get 13x more clicks than single photo posts? That's because more photos tell a fuller story.
You can learn more about creating photo collages using Canva at their site. Read their How to make a photo collage post.
---
About Canva
Canva is a graphic-design tool website, founded in 2012. It uses a drag-and-drop format and provides access to over a million photographs, graphics, and fonts. It is used by non-designers as well as professionals. The tools can be used for both web and print media design and graphics.
---
---